Humans are greedy cowards. We're all going to die.
Marvin is fed up, Astrochimp tries to divert disaster and God shows up to say goodbye.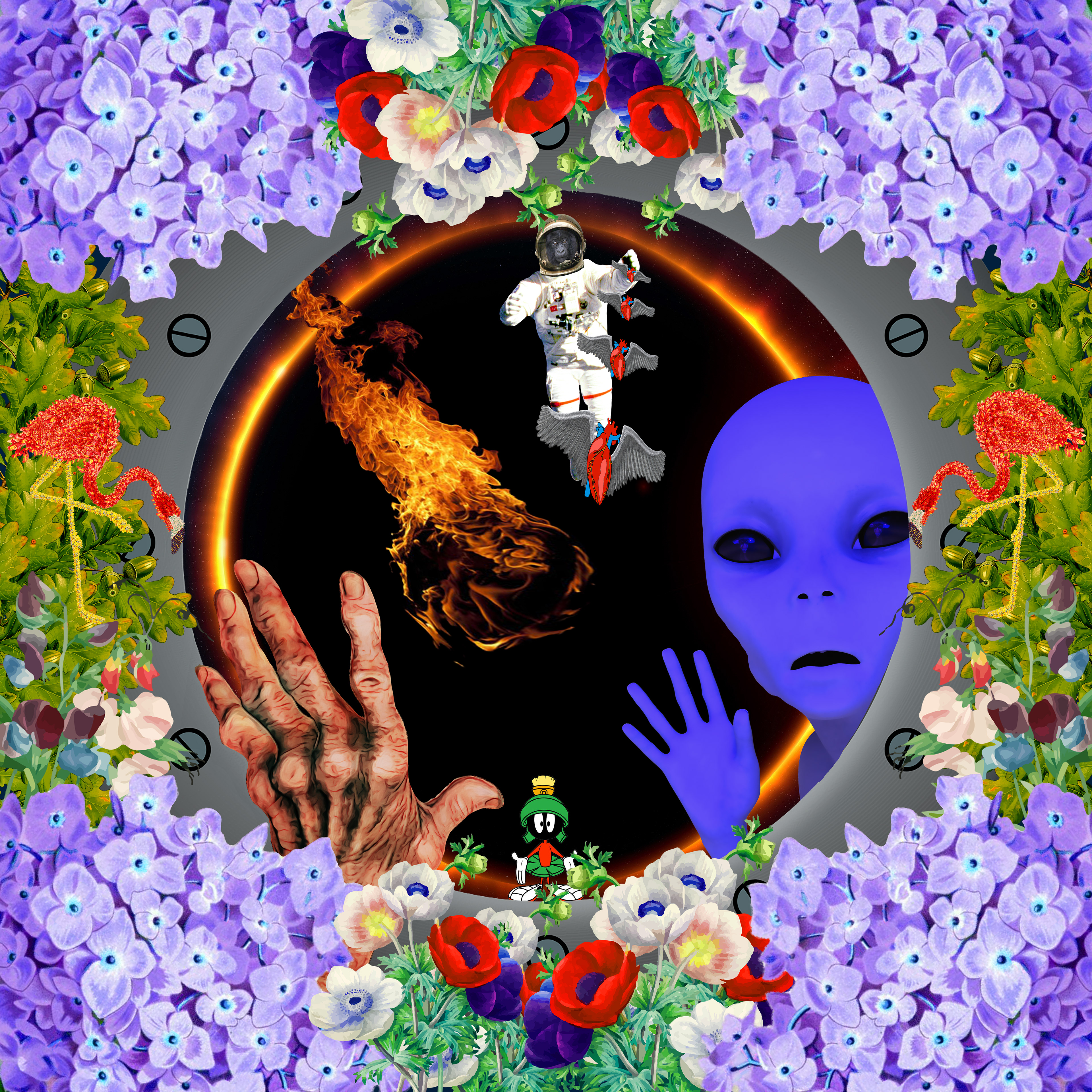 Title: Humans Are Greedy Cowards ...
Year: 2019
Size: 24" H X 24" H
Medium: Mixed Media Collage with hand drawn anatomical elements
on stretched canvas, sealed with gloss gel medium.
Price available upon request.
Note: Image is of digital blueprint, please contact me for additional details.